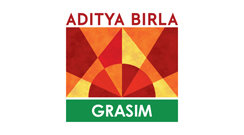 P.O.Prabhas Nagar
Rishra Dist. - Hooghly, West Bengal, 712249
India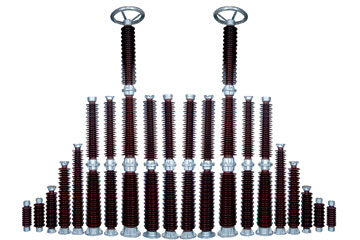 Overview
Key Contact Personnel:
Rohit Pathak, CEO & President rohit.pathak@adityabirla.com
Sanjeev Sachdev, CMO & Jt. President sanjeev.sachdev@adityabirla.com
Harleen S. Minhas, Dy. CMO & VP harleen.minhas@adityabirla.com
Tushar Balar, Sr. GM (Mktg) tushar.balar@adityabirla.com
Harsh Jani, Asst. Manager (Mktg)harh.jani@adityabirla.com
Chandan Banerjee,Dy. Manager (Mktg) chandan.banerjee@adityabirla.com
Year Founded: 1967
Total Number of Employees: 3651
Quality Certification: ISO 9000 & 14001 & OHSAS 18001 (Both Plants) Rishra Plant: SA 8000
Total Annual Sales: More than USD 100 million
Percent of Sales in Export Markets: 30%
Major Export Markets Served: Europe, United States, Africa, Asia Pacific, Middle East, Central & South America
Range of Products Offered: Electrical Insulators: Porcelain & Polymeric Long Rod
Products
Insulators (Porcelain)
Suspension Disc-Type Insulators:
Normal, Open Profile, Semi Fog, Anti fog & Super Fog Type: Mechanical Strength upto 420 kN for Voltage rating up to 1200 kV, Creepage Distance up to 690 mm, Applicable Standard: IS, IEC, BS, ANSI & Australian Specifications.
Line Post Insulators:
Up to 145 kV, Creepage: 25 & 31 mm/kV as per IEC & ANSI Specifications.
Pin Type Insulators:
Up to 69 kV, Mechanical Strength: 10 kN, Creepage Distance: Up to 1080 mm, Applicable Standard: IS, IEC, BS, ANSI, AS and VDE Specifications.
Railway Insulators:
Up to 25 kV as per IS, IEC & RDSO Specifications.
Station Post Insulators:
Up to 1200 kV & Mechanical Strength up to 20 kN and Capacitor Bank Support Insulators having Mechanical strength upto 45 kN as per IS, IEC and ANSI specifications.
Hollow Insulators:
Up to 800 Kv, Mechanical Strength up to 105 kNm for SF6 Circuit Breakers, Instrument Transformers, Condenser Bushings. Maximum height in one unit construction upto 2600 mm. Maximum diameters 775 mm.
Insulators (Polymeric)
Long Rod Insulators: Up to 765 kV, Mechanical Strength up to 210 kNm for creepage distance upto 31 mm/kV as per IS & IEC Specifications.
Annual Production Capacity: 400 KM per annum
Locations
Location of Manufacturing Plants:
ADITYA BIRLA INSULATORS (HALOL PLANT)
P.O. Meghasar, Taluka: Halol, Dist. Panchmahals, Gujarat State 389330 INDIA
Telephone: +91 2676 221002
Telefax: +91 2676 223375
ADITYA BIRLA INSULATORS (RISHRA PLANT)
P.O. Prabhas Nagar, Rishra Dist. – Hooghly, West Begal, 712249 INDIA
Telephone: +91 33 27623535, 26729413
Telefax: +91 33 26722705
CENTRAL MARKETING OFFICE
604, OZONE Tower, Opp. Vadodara Central Mall, Sarabhai Compound, Vadi Wadi, Vadodara (Gujarat), Pin: 390007, INDIA
Telephone: +91 265 2322940
---
ADITYA BIRLA POWER COMPOSITES LTD. (ABPCL)
ABI (A Division of Grasim) entered into Joint Venture with MR (Maschinenfabrik Reinhausen) of Germany, the world leader in manufacture of Hollow Composites Insulators. The JV, "Aditya Birla Power Composites Ltd (ABPCL)" has been formed in India for manufacturing of Hollow Composite Insulators from 33 kV to 400 kV.
ABPCL will be operational soon.