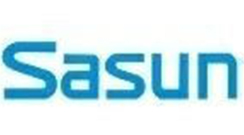 F4-19037-6, Yiwu International, Trade Mart
Yiwu, Zhejiang,, 322000
China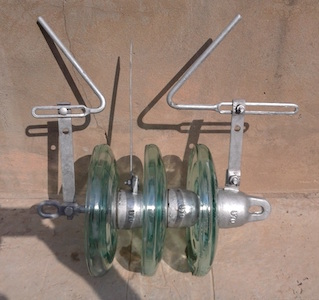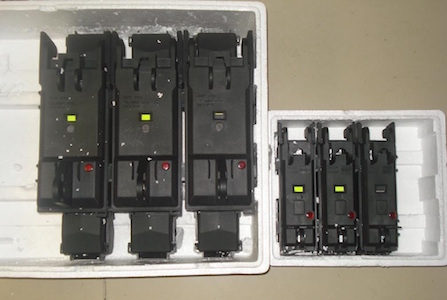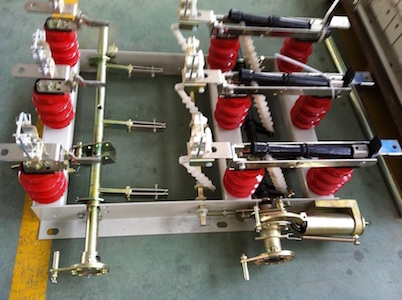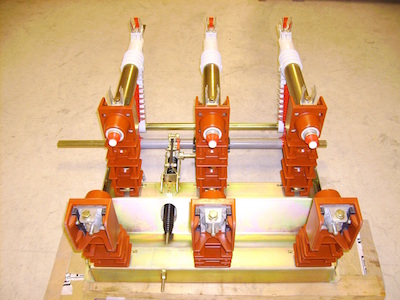 Overview
Michael Zhao, General Manager   info@chinasasun.com
Lejie Ke, Sales Manager   info@chinasasun.com
Year Founded: 2002
Number of Employees: 7
Number of Employees in Production: 30
Quality Certification: ISO9001
Percent of Sales in Export Markets: 95 %
Total Annual Sales: USD 5 to 10 million
Major Export Markets Served: Egypt, Cameroon, Kenya, Saudi Arabia, Germany, Brazil, USA, Lebanon, Bangladesh, Ecuador, etc.
Products
Insulators (Porcelain, Glass, Polymeric, Composite)
Disc-Type Insulators
Supply for transmission lines and substation 0.4KV-1150KV All meet international industry standards, such as IEC, BS, ANSI as well as market requirements.
Long-Rod Type Insulators
Mechanical strength up to 400kN
Normal or alternating shed design with aero-dynamic type profile as per customer's requirements
Line-Post Insulators
Suitable for both low voltage and high transmission lines of up to 150kV
Can have a single stag and as well as multiple stags
You can use two or more post insulators, one above the other for high-voltage applications
The metallic arrangement is available both at the top and bottom of the insulator
Pin-Type Insulators:
This insulator is used in power transmission lines for up to 33kV
Mechanical failing load (bending) 13KN
Nominal creepage distance 325MM , ANSI STANDARD
Spool Insulators:
LV 53-1/2/3/4/5 porcelain spool insulator, Mechanical Failing Load KN 9-27KN
Strain / Guy Insulators:
Egg type strain insulator has low-voltage applications and is used in utility-pole guy cables to restrict any voltage on the guy caused by an electrical defect on the pole from reaching the lower parts accessible to the citizens. For 66 kV, 230 kV, and 115 kV AC lines,
High-voltage strain insulators. The number of insulator skirts changes based on the voltage value and atmospheric conditions.For radio antennas, we use a pyrex-glass strain insulator
Dead-End Insulators:
Dead-end Insulator is a kind of Polymer insulators and deadend insulators are used on overhead lines operating at up to 69kV. These insulators are used to support line conductors in suspension or deadend modes such as line terminations,angles, and tangents. These insulators can be used with bare or covered conductors.
Cutouts:
Silicone Polymer Cutouts: 15KV, 27KV, & 36KV Loadbreak & Non-Loadbreak 100AMP or 200AMP
Railway Insulators:
25 kV Railway Insulator that meet all the requirements for the electrification of railway lines. It has these types insulators: Stay arm insulators, Bracket insulators, 9 Tonne insulators, Sectioning insulators Post insulators and Operating rod insulators.
Station Post Insulators:
Station post insulators with various mechanical rating in accordance with IEC standard or ANSI standard IEC Standards 60061-1, ANSI C29.1 Standard.
Hollow Insulators for Bushings, Arresters Terminations, etc:
Hollow insulators for apparatus, such as Power Transformer, Gas Circuit Breaker, Current & Voltage Transformer and so on, up to 1000kV. These insulators are designed in accordance with customer's requirement.
Switch Insulators / Bus Insulators:
75kV BIL, 110kVBIL, 150kVBIL. Indoor & Outdoor Bus and Switch Applications.
Materials or Components for Insulators:
Silicone for housing, FRP core rods
Bushings
It's operating voltage ranging from 72kV to 120kV.The ceramic bushing insulator conforms to the Chinese standards of GB/T772-2005 ,echnical specifications for high-voltage insulator' and JB/T 5909-2010 'The ceramic insulator used in precipitator', and the IEC series standard is also followed.