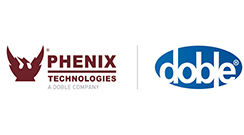 75 Speicher Drive
Accident, MD, 21520
United States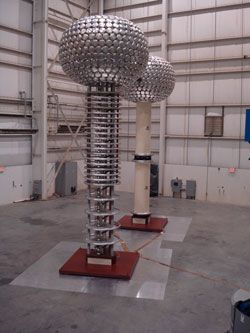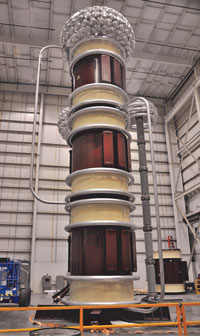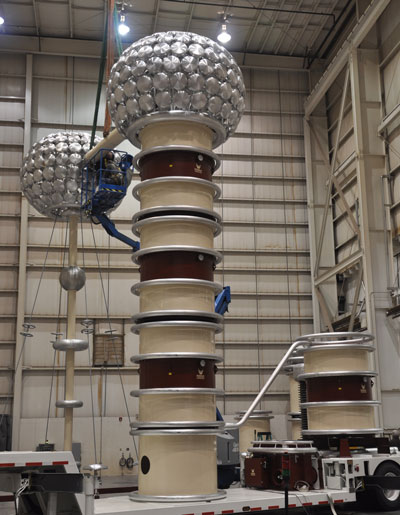 Overview
Key Contact Personnel:
Felicia Nixon, Sales Support Supervisor FNixon@Doble.com
Ross Thomas, Sales Engineer RThomas@Doble.com
Year Founded: 1989
Percent of Sales in Export Markets: 50%
Major Export Markets Served: Worldwide
Range of Products Offered: High Voltage, High Current, High Power Testing Equipment for testing Transformers, Motors, Cables, Circuit Breakers, Reclosers, Generators, Insulation Materials, GIS/Switchgear, Utility Rubber Goods Safety Gear.
---
Products
Testing Equipment
• AC Dielectric Test Equipment
• AC/DC Kilovoltmeters
• AC/DC Hipot/Megohmmeters
• Circuit Breaker Test Equipment
• DC Dielectric Test Equipment
• Electrical Protective Rubber Goods Test Equipment
• Cable Testing Equipment
• Tangent Delta Bridges
• Insulation Analyzers
• Ground Testers
• Microhmmeters
• Liquid Dielectric Test Sets
• Motor Test Systems
• Partial Discharge and RIV Measurement Equipment
• Resonant Test Systems
• Recloser Test Systems
• Transformer Test Equipment
• Variable Voltage Transformers and Power Supplies.
PHENIX TECHNOLOGIES 85,000-square-foot headquarters is a modern manufacturing facility where all aspects of electrical and mechanical design, software design and production are performed and controlled by an ISO9001 quality compliant program. Our engineers offer a unique blend of theoretical knowledge and practical experience that's vital to the development of custom solutions for industry leaders. As members of worldwide professional and technical organizations, our engineers offer innovative solutions for any project. Phenix Technologies has 40+ years' experience. Our Service and Calibration Department assists our customers during and after installation traveling all over the world.
---
Locations
Sales Representation in Foreign Markets
PHENIX Systems AG
Riehenstrasse 62A, 4058 Basel, Switzerland
Tel: +41 61 383 2770, info@phenixsystems.com
PHENIX Asia
Zhong Cheng Rd., Sec 1, No. 177, 2F, Taipei 11148, Taiwan
Tel: +886 2 2835 9738, info@phenixasia.com
PHENIX Sales Representative Agencies are located across USA and in more than 50 countries.