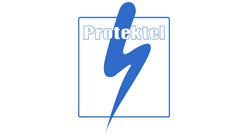 92 Pilsudskiego Street
Przasnysz, 06-300
Poland

Overview
Key Contact Personnel:
Dariusz Stempin, President dariusz.stempin@protektel.pl
Jacek Turkowski, Marketing & Sales jacek.turkowski@protektel.pl
Zbigniew Achcinski, Production & Dvt. zbigniew.achcinski@protektel.pl
Year Founded: 2002
Total Number of Employees: 21
Number of Employees in Production: 8
Quality Certification: ISO 9001
Percent of Sales in Export Markets: 5%
Total Annual Sales: USD 3 to 5 million
Major Export Markets Served (2018): Greece, Spain, Brazil, Czech Republic, Sweden, Finland, Switzerland, Italy, Bulgaria.
Range of Products Offered: Surge Arresters.
---
Products
Surge Arresters:
Medium & High Voltage Arresters (Polymer Housing)
For outdoor and indoor applications, AC and DC systems.
From 1 kV to 220 kV. According to IEC-60099-4 Standard
---
Locations
Sales Representative in Foreign Markets
Colombia:
Tel: (49) 9182 1540 / 992553
Email: p-roethke-monroy@impexpabw.de
Germany:
Tel: (49) 9182 1540 / 992553
Email: p-roethke-monroy@impexpabw.de
Bangladesh:
Tel: (88) 027 111 653
Email: shawon.eebd@gmail.com
Finland:
Tel.: +358 400 990 903
Email: anders.arte@multirel.fi
Sweden:
Tel: (46) 73 537 7834
Email: jonas@jipu.se
Switzerland:
Tel: (41) 79 962 83 36
Email: reto.aeschbach@pronutec.ch
Bulgaria:
Tel: (359) 87665 7668
Email: g.angelov@nextlevelcommercial.com
India:
Tel: (91) 90960 84520
Email: parthasarathy.gurukishan@protektel.pl
---